Get Started With Us Today!
If you are looking for a dental experience that brings you peace of mind, come to Libby Dental. Our goal is to provide relief, make you feel comfortable, build trust, and form a true connection that lasts. Whether it's restorative or cosmetic dentistry that you need, we will have you walking out of our San Diego dental office grinning from ear to ear.
PROCEDURE CONSENT FORMS
At Libby Dental, we strive to make your visit as seamless as possible. If you are a patient expecting a certain procedure, feel free to download you concert forms and bring them in with you for your appointment.
INSURANCE
Get The Most. We Make It Easy.
Featured below is a wide range of dental insurances that we accept. Not only is quality dental care in our practice easily accessible and designed to be affordable for you, but our staff has a history in working with you and your dental insurance provider to maximize your benefits. We bill all insurance plans and are a PPO provider for Cigna, Aetna and Guardian and we make insurance processing easy! Please give us a call us if you have any questions about your dental insurance or come in today to speak with our team! We're glad to help you find clarity in the complexity in easy to understand terms.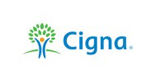 Finance Options
We have affordable prices and payment plans for any budget. Getting healthy does incur a cost at times! We will work with you to get what you deserve.

Get More
We take any major credit card and will work with your insurance carrier or payment plan to maximize your benefits.

Spend Less
Cash is also accepted and we will gladly extend you a discount for using this payment method at the start of treatment.
Care Free
No dental insurance? No problem. We're happy to extend Care Credit as an affordable and convenient solution.