Libby Dental stands apart as a dental office because of our ability to connect. We are dedicated to the emotional side of dentistry and how it can build confidence, keep you in the game of life, and allow you to be everything you were meant to be. We believe that a happy, healthy life starts with being pain-free. When you come join us, you'll feel heard and supported.
To learn all about our practice and what makes us unique, we invite you to explore the sections below, or simply contact us today to book an appointment to see for yourself. We would be honored to provide the exceptional dental care you desire and deserve!
New Patient Experience
Video Image Placeholder
Meet Our Team
Nichole | Dental Hygienist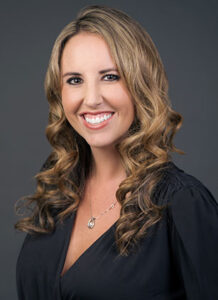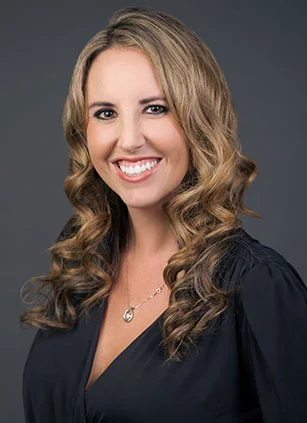 Nichole is 100% dedicated to creating health and happiness. Her greatest joy in dentistry is seeing people get excited when they "feel" the difference in having a healthy smile. Nichole is a super team member in that she excels at her other role as treatment coordinator and often makes celebrity appearances in hygiene. Nichole is doing the most important job of all in raising 3 strong little women; Olivia, Sophia, Leah and the 4th on the way. She is a wonderful mom who takes great care in nurturing and raising them right.
Linda | Dental Hygienist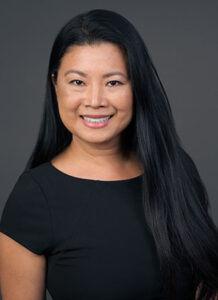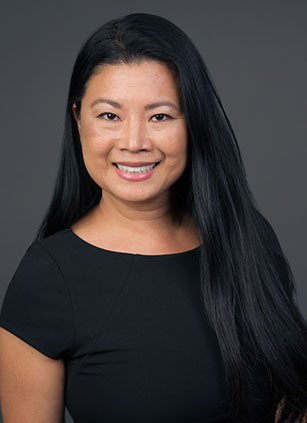 Linda is sought-after for her amazing hygiene skills. Her patients have followed her for years, and it's due to her gentle, thoughtful, personal touch and her experience in periodontal care. She received her training and education from Forsyth Dental institute and her Bachelor of Science in Dental Hygiene from Northeastern University. She later attended UOP, Arthur A. Dugoni School of Dentistry to obtain her RDHAP (registered dental hygienist in alternative practice) license. Linda considers the comfort and health of her patients as her first priority, while focusing on preventive dental maintenance. She enjoys the opportunity to help her patients understand why complete oral care is beneficial to their overall health. Her efficiency, thoroughness, and gentle manner are most appreciated by her patients. Linda loves spending time with her family, cooking, and attempting to garden.
Kaylyn | Registered Dental Hygienist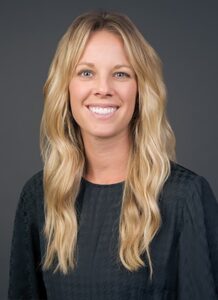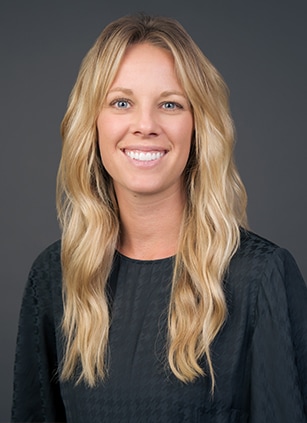 Kaylyn has been in the dental field for 15 years and became a registered dental hygienist in 2013. Her passion for dental hygiene has grown over the years and she is quick to make patients feel at ease in the dental chair by building trust, confidence and getting to know each patient beyond their dental needs. Kaylyn grew up in Northern California but has been a San Diegian for 12 years now, currently living in Alpine, CA and enjoying the country life. Her interests are health and wellness and enjoys exercising to keep up with her 2 boys. In her free time, she enjoys camping with her family and exploring outside with her boys and husband.
Megan | Treatment Coordinator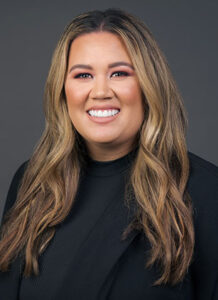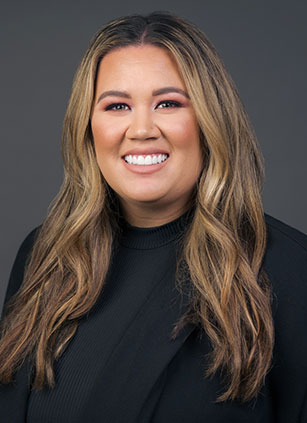 Megan has been part of the Libby Team since the practice started in 2015. She truly enjoys being a vital part of a patient having an enjoyable experience and changing their perception of what being at the dentist is. Her focus is to make a patient feel welcomed, supported, and heard from the first phone call and moving forward. Megan and her husband Colt both were college athletes and so playing sports is a huge part of their family dynamic. Currently, you can find them following their oldest son Kane around southern California as he plays football. Their youngest son Axel enjoys all the snack bars he gets to visit while watching his big brother and singing.
Monique | Treatment Coordinator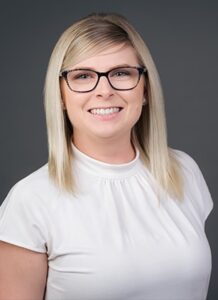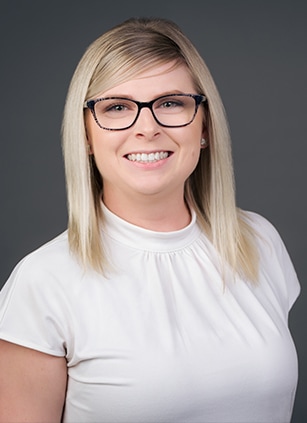 Monique began her career in customer service twelve years ago. Her passion for assisting patients transitioned into a career in healthcare administration. Through navigating patient care prior to surgery and ensuring patient comfort afterward in an orthopedic surgery center, her drive to assist led her to the dentistry field. At Libby Dental, Monique excels as a treatment coordinator: helping patients choose the best route of care for themselves. Outside of work, Monique enjoys school, spending time with loved ones, and being active.
Calie | Treatment Coordinator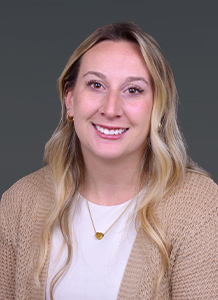 Calie was born and raised in New Jersey. She received her undergraduate in Sociology and minors in criminal justice, woman and gender studies, and service learning at the University of Jacksonville. She was a division 1 athlete on the women's rowing team. She started her career in Dentistry after graduating college. In October of 2022, the Navy brought her to San Diego and she joined our Team. Outside of work she enjoys spending time exploring her new home and finding fun places to hike with her dog, Stella.
Aby | Registered Dental Assistant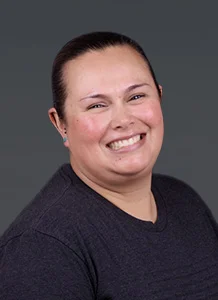 Aby started her career in dentistry eleven years ago growing up seeing her father practice dentistry. She began assisting when she was young and fell in love with it. She loves to help patients feel better about themselves and leave feeling confident about their smile. Her gentle touch and personable demeanor make her an excellent addition to the team. She enjoys spending time with her husband and beloved dog, Dorian.
Leslie | Dental Assistant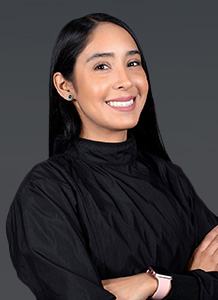 Leslie is the warmest person you'll ever meet. She received her Doctorate of Dental Surgery Degree from the Autonomous University of Baja California and has been a practicing dentist in Mexico for 4 years. She loves surgical procedures involving Periodontics and implants, she is passionate about her career and is gearing up to attend a program to earn her dental license to practice in the USA. She loves assisting in all procedures and loves creating a great experience and seeing happy clients. She has been working with the Libby Dental Team becoming a vital team member in her knowledge and expertise in finding solutions for dental problems. Leslie recently got married and moved to San Diego with her husband Emmanuel and has completed the RDA program, both of which she is very proud of. She loves her family, likes to serve in her church, loves San Diego sunsets, loves to read and to promote personal and spiritual growth every day, using these tools to provide an amazing experience for her patients.
Rebecca | Registered Dental Assistant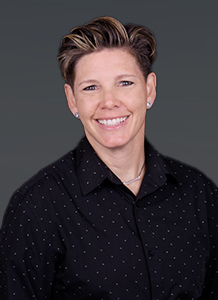 Rebecca has been helping treat clients in dentistry for 20 years. She moved from Sonoma County to San Diego in 2000 and began her career in the dental field in 2002. She has extensive experience in all aspects of dentistry and has worked and trained in prosthodontics, pedodontics, endodontics and general dentistry. What fills her heart with Joy is seeing patients smiling confidently and knowing they had a great experience at the dentist. Rebecca enjoys bringing a light heartedness into the room which helps patients relax and feel at ease. In her free time she enjoys kayak fishing, camping, hiking, and any adventure that involves nature. Her family time is what brings her the most joy and they all stay very active together, biking and exploring San Diego.
Contact Libby Dental
For more information, or if you are interested in scheduling an appointment, please don't hesitate to contact Libby Dental online or by telephone at 619-276-6884 today!