Libby Dental stands apart as a dental office because of our ability to connect. We are dedicated to the emotional side of dentistry and how it can build confidence, keep you in the game of life, and allow you to be everything you were meant to be. We believe that a happy, healthy life starts with being pain-free. When you come join us, you'll feel heard and supported by our dentists and team.
To learn all about our practice and what makes us unique, we invite you to explore the sections below, or simply contact us today to book an appointment to see for yourself. We would be honored to provide the exceptional dental care you desire and deserve!
Our Wow Patient Experience
We want you to experience dentistry in a brand new way. Creating beautiful smiles is an art. We have seen that by combining great knee to knee conversations and modern dental technology, we are able to invite you to be a part of the journey towards healthy teeth and gums and a confident smile—even before we start! By letting you experience what your smile can feel and look like, you are just as jazzed as we are to make your vision possible.
Meet Our Team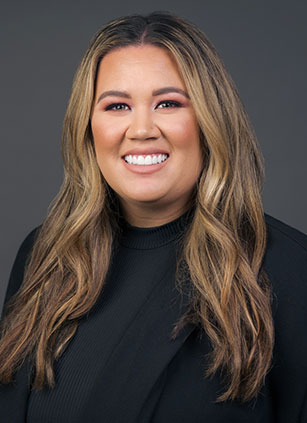 MEGAN | TREATMENT COORDINATOR
Megan has been passionate about the dental field for the last ten years. She finds joy in helping patients achieve their optimal dental health goals. Functioning as the comprehensive treatment coordinator, Megan will coordinate your care in the office from check-in to check-out. Megan finds joy in seeing how powerful dentistry can impact someone's life. Megan's two boys, Kane and Axel, and her husband are the joys of her life.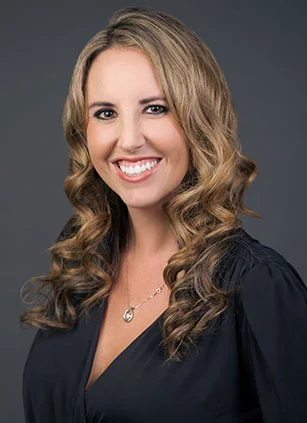 NICHOLE | DENTAL HYGIENIST & FRONT DESK COORDINATOR
Nichole grew up in East County San Diego and has been in the dental field for eighteen years. She loves interacting and connecting with patients and is passionate about keeping people healthy and changing their lives through dental work. She is a hybrid hygienist-front desk treatment coordinator. She obtained her registered dental hygienist license in 2013 and has been practicing hygiene ever since. As treatment coordinator, she will do everything possible to help people achieve their dental goals. Nichole loves building relationships with people and learning about their families. In her free time she loves going on adventures with her husband and three beautiful daughters.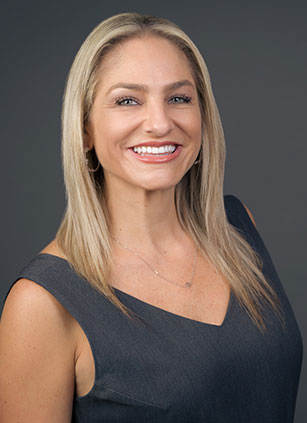 DANIELLE | EXTENDED FUNCTION DENTAL ASSISTANT
Danielle is someone who will make you laugh and ensure your visit is fun. She has a warm, caring smile and demeanor that is so good to be around. She has been a part of the team since 2004 when she got her RDA license and then went to UCLA to get her expanded functions license. Her extra training in "extended function dental assisting" makes her such a knowledgeable, useful teammate to team up with Dr. Libby. She loves being efficient and organized, which helps her create an exceptional experience for every one of her patients. Compassion and a genuine concern for your health makes her someone you want on your team.
She has four wonderful kids and loves to be active with them in their busy lives.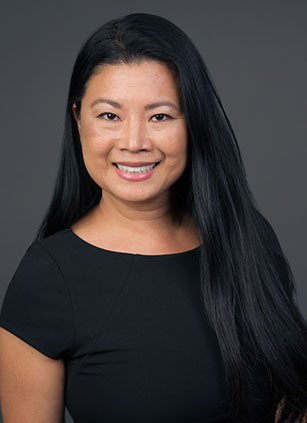 LINDA | DENTAL HYGIENIST
Linda is sought-after for her amazing hygiene skills. Her patients have followed her for years, and it's due to her gentle, thoughtful, personal touch and her experience in periodontal therapy. She received her training and education from Forsyth Dental institute and her Bachelor of Science in Dental Hygiene from Northeastern University. She later attended UOP, Arthur A. Dugoni, School of Dentistry to obtain her RDHAP (registered dental hygienist in alternative practice) license. Linda considers the comfort and health of her patients as her first priority, while focusing on preventive dental maintenance. She enjoys the opportunity to help her patients understand why complete oral care is beneficial to their overall health. Her efficiency, thoroughness, and gentle manner are most appreciated by her patients. Linda loves spending time with her family, cooking, and attempting to garden.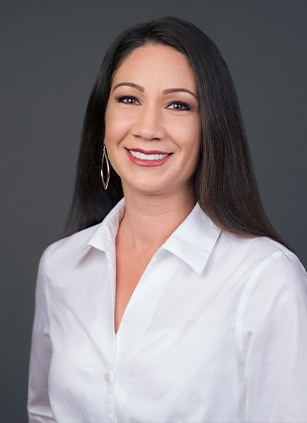 ANITRA | REGISTERED DENTAL ASSISTANT
Anitra has been a registered dental assistant for over 15 years. She is devoted to building a relationship, guiding patients through their dental journey and helping to create the best dental experience. When Anitra is not in the office, she is spending time with her husband and two beautiful children.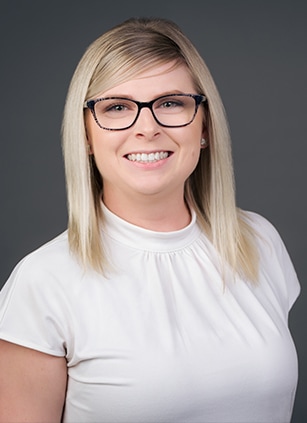 MONIQUE | TREATMENT COORDINATOR
Monique began her career in customer service twelve years ago. Her passion for assisting patients transitioned into a career in healthcare administration. Through navigating patient care prior to surgery and ensuring patient comfort afterward in an orthopedic surgery center, her drive to assist led her to the dentistry field. At Libby Dental, Monique excels as a treatment coordinator: helping patients choose the best route of care for themselves. Outside of work, Monique enjoys school, spending time with loved ones and being active.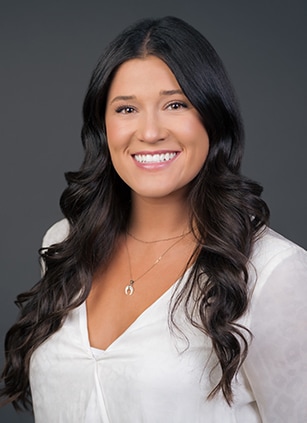 HANNAH | DENTAL HYGIENIST
Hannah has known that a career in dental hygiene was her path since high school. She loves making patients feel comfortable and confident. After earning her Bachelor of Arts in Communication from the University of Colorado – Boulder, Hannah moved to San Diego to attend dental hygiene school. She loves educating patients about their oral health and always ensures they leave her chair feeling relaxed and cared for. Hannah has ten years experience in a sedation office as the sedation monitor and anesthesia assistant prior to obtaining her registered dental hygiene license. She loves every aspect of dentistry and what it can offer patients. Establishing long-lasting relationships with her patients is extremely important to her. A Colorado native, Hannah loves to explore all of the nature that San Diego has to offer!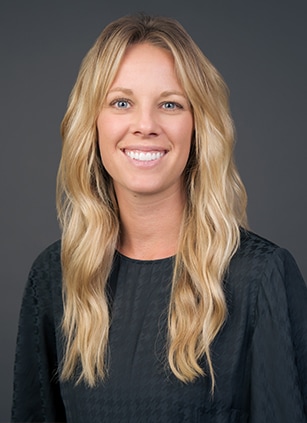 KAYLYN | REGISTERED DENTAL HYGIENIST
Kaylyn has been in the dental field for 15 years and became a registered dental hygienist in 2013. Her passion for dental hygiene has grown over the years and she is quick to make patients feel at ease in the dental chair by building trust, confidence and getting to know each patient beyond their dental needs. Kaylyn grew up in Northern California but has been a San Diegian for 12 years now, currently living in Alpine, CA and enjoying the country life. Her interests are health and wellness and enjoys exercising to keep up with her 2 boys. In her free time she enjoys camping with her family and exploring outside with her boys and husband. ABY | DENTAL ASSISTANT
Aby started her career in dentistry eleven years ago. She began assisting when she was young and fell in love with dentistry. She loves to help patients feel better about themselves and leave feeling confident about their smile. Her gentle touch and personable demeanor make her an excellent addition to the team. She enjoys spending time with her husband and beloved dog, Dorian.
Philosophy and Values
Libby Culture
A different dental experience awaits you.
"To me, Libby Culture is about inspiring people to move, to smile, and to express good health and happiness. It's in the personal connections we build together that ultimately changes the way our patients feel, so they can feel confident in their smiles."–Dr. Landon Libby, DDS

Accessible
Have a question, concern, or unexpected toothache? Dr. Libby is just a phone call away.

Professional
A dedication to business with a penchant for fun. Dr. Libby and his team are known for their light-hearted, warm service.

Authentic
Openness and honesty are prized values at Libby Dental. You will always get an honest response to any question you pose!
KNEE TO KNEE CONVERSATIONS
At Libby Dental, no conversation is held back. Your needs and concerns are our inspiration for solutions! Before beginning any treatment or even a simple evaluation, Dr. Libby will meet with you for a 'knee to knee' chat to answer any questions you may have, listen to your concerns, and outline next steps. This way, you are empowered with information, know your options, and know exactly what to expect going forward.
CONNECTION
For Dr. Libby, the biggest part of dentistry is connecting with you and helping you on the path to health, wellness, and happiness. And, your treatment doesn't end at the door–Dr. Libby will check in on you in the days following your appointments to see how you are doing!
CERTAINTY
Creating certainty is the driving force behind what motivates our office and creates our culture. When a patient feels like they really know their dentist, and like their dentist really knows them, it eliminates almost all of the reservations and anxiety a patient might have about a dental visit. When you walk into the dentist office knowing that you are receiving the right service at the right time for you, all doubt is removed.
Our Comfort Amenities
Our comfort amenities at Libby Dental include:
Coffee and tea bar
Warm blanket
Headphones for music or Direct TV
TV or movies in the ceiling above every chair
Aroma therapy
Warm face towel
Cooling eye mask
Contact Libby Dental
For more information, or if you are interested in scheduling an appointment, please don't hesitate to contact Libby Dental online or by telephone at 619-276-6884 today!