Family and Preventative Dentistry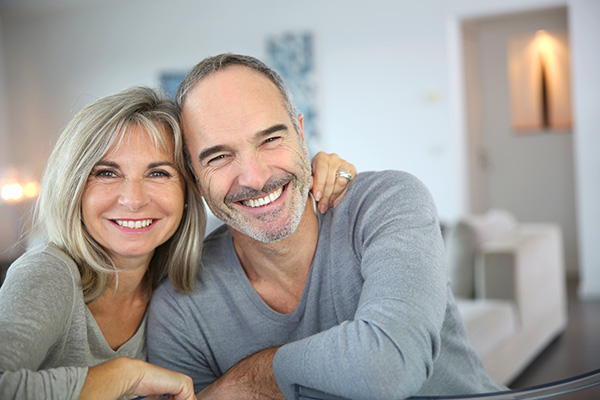 Pediatric, Adult, & Senior Dentistry
It doesn't matter to us if new teeth are still coming in or you're getting ready for dentures: no matter your age or background, we believe you deserve gentle dentistry that makes sense to who you are. Call us to schedule a consultation in Mission Valley. We look forward to meeting you!
Your First Appointment With Us
We're committed to using the most minimally invasive dental care to maintain a healthy smile. At your first appointment at the dentist, we'll sit down with you to get to know you better and share a little about ourselves, too. Trust is important to us, and we support that with honest conversations and patient education.
Family & Preventive Dentistry
At Libby Dental, patients of all ages and backgrounds are invited! We believe you deserve great dentistry that feels more like a healthy refresh at the spa. That's why we offer just about everything dental under one roof, so no matter what stage you are in life, you'll have a dental home to come to.
We believe that a little extra trust and compassion can go a long way. It's our mission to best serve you as a family dentist in Mission Valley. Here's how we can help:
Flexible Hours: Scheduling the whole family, or looking for an emergency dentist on the weekend? We're all about being here for you.
Convenient Location: We're located just a turn off Texas Street on your way to the Mission Valley mall! Visit us at 2333 Camino Del Rio S., Suite 310.
Affordable Dental Care: Do you have a whole family to take care of? Let us help take care of you, too. We offer easy payment and financing options.
Professional & Personal: No one's easier to talk to than your very own family dentist, Dr. Libby. We'll help you know where you are in your dental health with options that make sense for your unique needs and schedule.
Stop by today or give us a call (619) 276-6884 to learn about our approach to preventive dental care in a caring and warm environment.
Dental X-Rays and Checkups
Dr. Libby will personally check your teeth for dental caries (cavities) or any other dental issues using a very essential diagnostic tool: dental X-rays. These visits help to prevent and avoid dental problems and catch any dental issues early, when they're easiest to treat.
Teeth Cleanings
Gentle dental cleanings remove plaque and tartar buildup that regular brushing might miss. Teeth cleanings play a vital role in developing good dental hygiene, and can lower your risk of developing dental problems such as a cavity, root canal, tooth decay or gum disease.
Periodontal Treatment
Gum disease, also known as periodontal disease or gingivitis may become a systemic health issue if left untreated. If you suspect you may be suffering from symptoms of gum disease (such as swollen or inflamed gums), come into our office for a proper diagnosis or preventive treatment.
Dental Fillings
At Libby Dental, we fill teeth and cavities with a special tooth-colored composite filling to protect your smile from tooth decay or damage. Our composite fillings help build a healthy, white smile that looks and feels natural, and can support your oral health for many years.
Get Started With Us Today!
If you are looking for a dental experience that brings you peace of mind, come to Libby Dental. Our goal is to provide relief, make you feel comfortable, build trust, and form a true connection that lasts. Whether it's restorative or cosmetic dentistry that you need, we will have you walking out of our San Diego dental office grinning from ear to ear.