Meet Dr. Nikko Johnson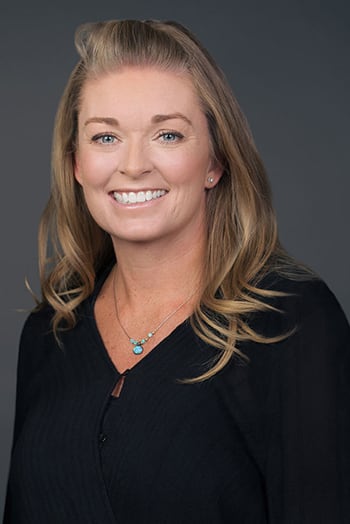 Dr. Nikko Johnson is our highly skilled periodontist here at Libby Dental. Dr. Johnson completed her Bachelor's of Science in Biology with National Dean's List Honors at the University of Central Oklahoma, where she graduated cum laude. She subsequently received her Doctor of Dental Surgery from Oklahoma University's College of Dentistry in 2005. Following her graduation, Dr. Johnson received further training and education during a graduate program residency in general dentistry at the OU Children's Physicians Medical Center and the Oklahoma City VA Medical Center. These hospital residency programs gave Dr. Johnson invaluable operating room experience in which she took emergency call and trauma call for surrounding hospitals.
After practicing general dentistry in Oklahoma and North Carolina, Dr. Johnson decided to further her education and obtained her Master's of Science in Periodontology from the University of Detroit's Mercy School of Dentistry in 2010. This gave her the knowledge and competency to specialize in the prevention, diagnosis, and treatment of gum disease with modalities utilizing advanced oral surgery when necessary.
Dr. Johnson takes great pride in using delicate treatments and gentle techniques to address each person's dental concerns. She is committed to serving her patients with the utmost respect, care, and compassion. When she's not practicing, Dr. Johnson enjoys traveling, hiking, and spending time with her husband and puppy.