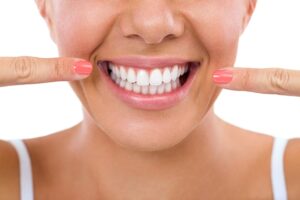 While highly effective in repositioning the teeth, traditional braces can involve a lengthy and uncomfortable treatment process. Patients who have crooked teeth or a misaligned bite often experience unfavorable side effects from braces, including gum irritation, sore teeth, a restricted diet, and difficulty brushing. Some men and women even forgo orthodontics altogether due to potential discomfort throughout treatment, or even try to straighten their teeth themselves without a trained dentist. Although online trends and "DIY teeth straightening" methods purport to realign the teeth at home without braces, these techniques are often dubious at best and outright harmful at worst.
Orthodontic treatment involves much more than simply straightening a patient's smile. It also corrects the alignment of a patient's jaw, providing benefits to their bite and facial shape in the process of straightening one's teeth. That said, repositioning the jaw without the supervision and experience of a qualified cosmetic dentist can do serious damage to your smile, oral health, and physiological wellness. In some cases, the consequences of straightening your smile at home can greatly outweigh the time and expense of simply undergoing an orthodontic treatment. Fortunately, this doesn't mean all patients who have misalignment issues are resigned to an uncomfortable treatment period — advances in cosmetic dentistry have made it possible to align your teeth and bite without the discomfort of metal braces.
Dr. Landon Libby, our acclaimed dentist in San Diego, offers Invisalign® clear, removable aligners as a powerful alternative to traditional braces for patients looking for a more efficient system to straighten their teeth. Invisalign® gently guides your teeth into the proper positioning based on a plan designed by your dentist. This eliminates the irritation of metal wires and brackets, allows you to smile without braces obstructing your teeth, and gives patients the ability to eat their favorite foods without restriction. Simply put, Invisalign® is designed to be as unobtrusive to your daily life as possible.
Dr. Libby and our team understand how inconvenient and troublesome it can be to live with traditional metal braces. We would be happy to help you find a more comfortable and effective solution to straighten your smile according to your needs and preferences. Contact Libby Dental today to schedule a consultation with our friendly team.