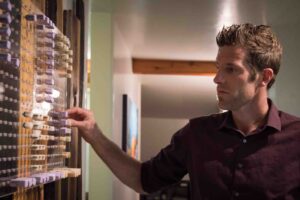 Crowns are used for a range of cosmetic and restorative purposes made of porcelain material from our in house CEREC machine. Crowns are thicker than veneers and provide extra strength and durability to teeth that have severe decay or damage.
When is a Dental Crown used?
Crowns are custom made caps that cover the entire tooth to restore a tooth shape and size as well as supporting a tooth that has been badly damaged due to tooth decay. They are also used to restore a tooth after root canal therapy, holding together a severely cracked or broken tooth, protecting a worn tooth and can anchor a dental bridge. Although they are great for restorative purposes they are also used for improving the appearance of teeth, such as, adding length or width to misshaped teeth, makeup tooth discolorations and covering dental implants.
If you have any questions call our office to set up a complimentary consultation! 619-276-6884