Picture yourself at a holiday party where half of the faces are friendly but unfamiliar. While scooping up some delicious hor d'oeuvres, you start some small talk with a few people standing by the chips and dip. The conversation swings around to jobs.
"I'm a librarian," you say.
"Oh, I hate librarians!" says one guest.
"Ugh. I hate librarians, too! And I hate going to the library," says the other.
Pretty unimaginable, right? Who hates librarians? Even more, who says it to their face?
But switch 'librarians' for 'dentists' and somehow it becomes acceptable. For some reason, dentistry is the only profession where it's socially acceptable to gripe! Well, you know what?
Dentists Have Feelings, Too!
We are in the business not only because we love it, but because we want to keep people healthy. Believe it or not, if we see you come in hurting, we feel it too. Whether you enter the office with a toothache, or struggle with dental anxiety, our job is to get our patients to a place of good health and comfort quickly–so that we can all rest easy!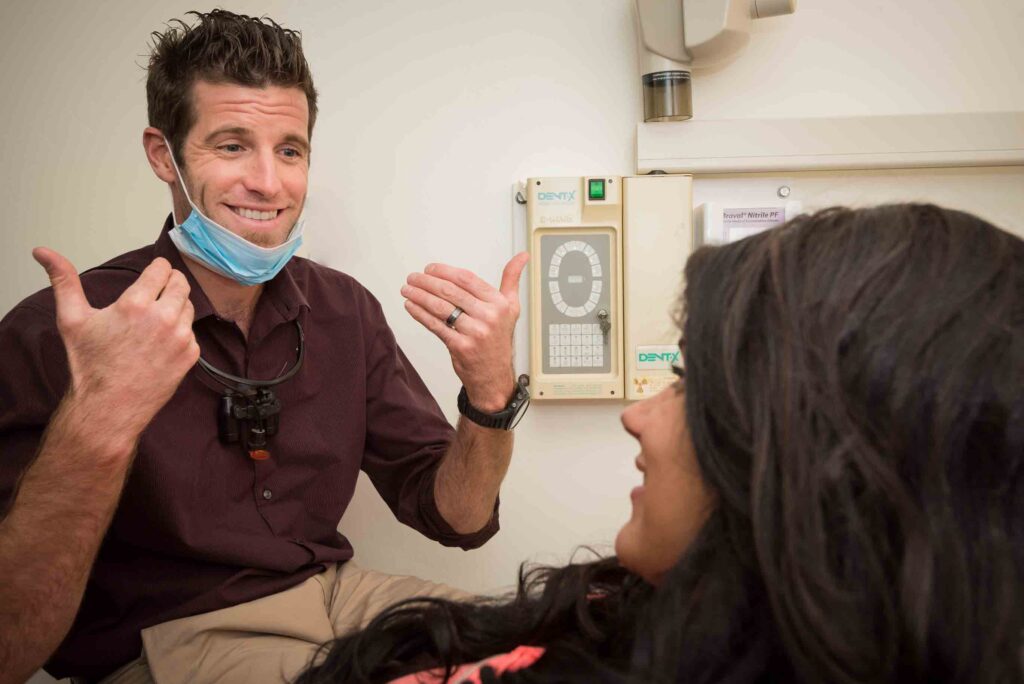 Are You Scared Of The Dentist?
When people mention their dislike to see the dentist, or experience anxiety around their dental appointment, we understand: it's not the time for us to show up to your appointment wearing a fake hook for a hand!
But just like a mom might be worried about her child's first teeth cleaning, we fret over our patients like they're our very own. Blanket? Check. Cozy seat? Check. Great Jokes? You better believe it!
Whether you need a gentle voice to guide you through your dental care, or assistance with sedation dentistry, we're here for you. As a family dentist, we believe great dentistry comes from the heart.
Do You Fib About Flossing?
When we ask you about flossing, it's not to catch you in a lie! We just know that skipping out on this essential part of your daily dental hygiene routine has more of an impact than you may know.
Affordable Dentistry In Mission Valley
Money isn't the spice of life, but when you pay too much for quality you can't see, it'll turn any smile upside-down. Don't settle on dental care that breaks the bank, or cheap temporary aids. Choose dentistry you can smile about!
When we recommend a procedure in general or cosmetic dentistry, we do so with the purpose of improving your health and smile. The cost of any dental treatment focuses on the quality of service and materials used. If something is going to be a part of you for the rest of your life, you want the best, right?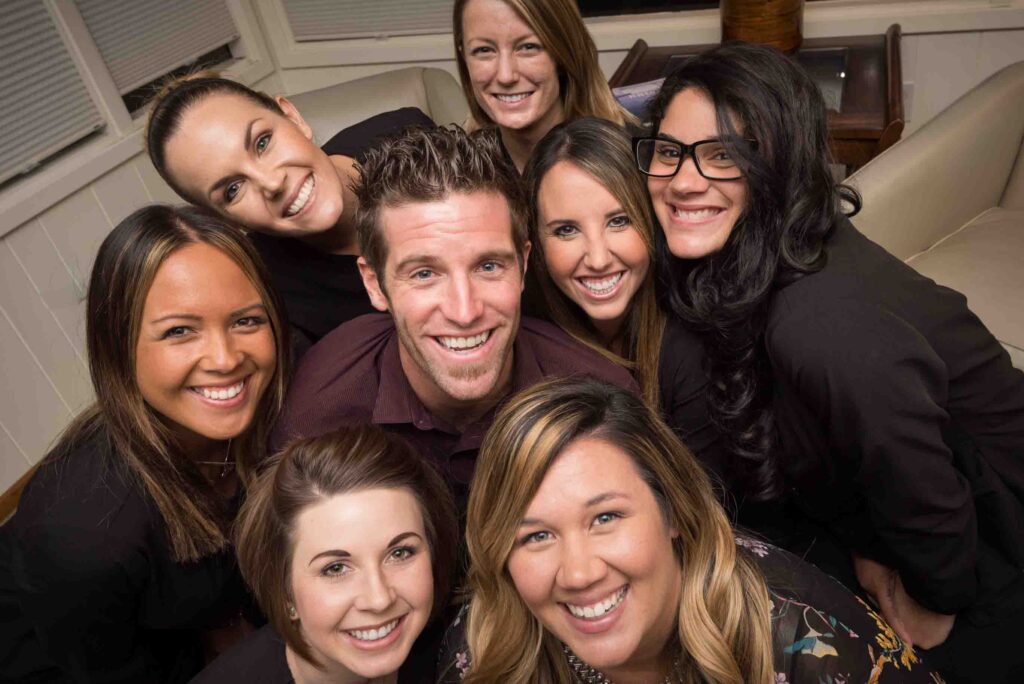 At Libby Dental in Mission Valley, we balance advanced dentistry with more effective and minimally invasive services to provide the best in affordable dentistry for your family.
Pssst…We're All Human
We don't eat only salads and vegetables and raise a brow at that Snickers bar in your purse! Here's a secret: Your dentist more than likely enjoys cookies and desserts as much as you do, too.
And just like you, your dentist has to see the dentist regularly and brush, floss and even rinse with mouthwash. At Libby Dental, we're proud to be a dental practice you look forward to coming to. Please stop by 2333 Camino del Rio S to meet your dentist in 92108 today! You may also call out office at (619) 276-6884 to get in touch with our team.