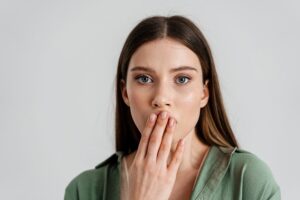 Besides the obvious cosmetic detriments to your smile, one or more missing teeth can also create concerns for your oral and physiological health as well. It's often true that the longer a missing tooth goes unfulfilled, the more patients suffer a loss of volume and density in the jawbone. In general, missing teeth can result in: 
Deterioration of your jawbone
The shifting of surrounding teeth
Changes to your facial shape
A poor bite, potentially leading to an unhealthy diet
An increased risk of gum disease and other health conditions
Our experienced dentist in San Diego understands how difficult and debilitating it can be to live with missing teeth. Our compassionate team is committed to finding the right solution to help you resolve your tooth loss and give you the stunning, healthy smile you never thought possible. Dental implants are considered the preeminent option to replace one or more missing teeth, as these restorations can mimic the appearance and function of a natural tooth root. This treatment also helps reinforce and strengthen your jawbone, giving you a healthier bite. However, for patients who may not be good candidates for dental implants, bridges can also restore any missing spaces within your smile with beautiful results. 
While missing teeth can negatively impact your life in many ways, there's still hope — our Mission Valley dental office offers can restore the full strength of your smile and bite with solutions personalized to your unique needs. Contact Libby Dental today to discover the right treatment for you!