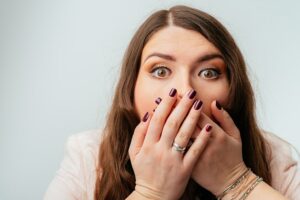 An "avulsed" or knocked out tooth is one of the most common facial injuries experienced by patients of any age. Generally speaking, you may lose a tooth as the result of poor dental hygiene, a sudden blow to the face, a bad fall, or a tooth infection. In any case, missing teeth can take a toll on your confidence, smile, facial structure, oral health, and general wellness. While some patients simply live with their missing tooth/teeth out of embarrassment, cosmetic dentist Landon Libby, MD urges individuals to have their smile examined by a periodontist or dental professional as soon as possible. The consequences of lost teeth are not purely cosmetic, and an empty space in your dental arch creates a risk of shifting teeth, poor dietary choices, gum disease, and changes in facial development. Missing teeth even cause your jawbone to recede, often shrinking in volume the longer an absent space remains unfulfilled.
For these reasons and more, timely treatment of your knocked out tooth is paramount. Dental implants typically offer the most effective tooth replacement for individuals with adequate jawbone density. Consisting of a titanium post that simulates the function of a natural tooth root, a dental implant can help you restore one or several lost teeth while looking and feeling natural. Best of all, implants can complete your smile and strengthen the quality of your bite for the long-term.
That said, dental bridges can also replace single or multiple teeth with realistic results. These sets of artificial teeth are anchored by either a crown or a dental implant depending on what you hope for the outcome. Fixed bridges, which are secured via dental crowns, have the benefit of restoring your smile and bite without the need for oral surgery or a bone graft. However, patients seeking more security than bridges can provide may be interested in implant-supported bridges. Our team is committed to helping you find the best possible solution for your needs.
At Libby Dental, our team understands how alarming it can be to realize you've lost a tooth. Missing teeth are an understandable cause for concern, but rest assured knowing Dr. Libby and our team can restore full form and function with several effective tooth replacement options. Contact our San Diego-area office today to learn more.